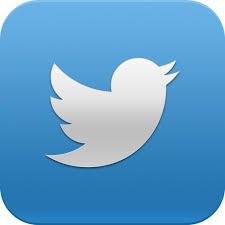 Access Industry Forum to Hold First Ever Working at
Height Twitter Symposium in April
A little birdy has told Sterk Systems that Access Industry Forum
has some exciting news. For the first time ever, Access Industry
Forum (AIF) will hold a Twitter Symposium focusing on working at
height. Scheduled for the 16th of April 2014, the Symposium aims to
invite people from all over the UK to ask questions, voice their
opinion and get involved in an online discussion about working at
height in the workplace.
A Digital Age
Access Industry Forum has been providing trade associations,
businesses and federations with advice and guidance regarding the
UK HSE regulations for ten years. Whilst it aims to advance the
best in health and safety practices within the workplace, reach can
often be limited from such organisations, especially to smaller
practices such as sole tradesmen and local firms.
Recognising that busy members of the industry often struggle to
find the time to attend seminars and meetings, April's Twitter
Symposium hopes to broaden their reach in a convenient and
accessible way. It will give workers, managers and supervisors the
opportunity to pick the brains of the experts on everything from
scaffolding to protective equipment.
Get Involved
The AIF Twitter Symposium will be held at 11am on Wednesday 16th
of April. A one hour open discussion, the format will be held as a
question and answer scenario, where you can pose your queries as
tweets to @AIFworkatheight with the hashtag #WAHQ. Experts from
across the access industry will be on hand to answer any of your
questions and point you in the right direction.
However, if tweeting isn't your style and you prefer a good old
email, entries can also be sent to [email protected]. Got a burning
question that won't hold off? Visit their website for advice and contact details to see
if they can solve your access, safety or legal dilemmas.
Once you've got your safety requirements sussed, Sterk Systems
can provide you with the necessary equipment to see you on your
way. From mobile towers to trade scaffolding, we offer solutions
that meet the UK HSE safety regulations for working at height.
https://www.sterksystems.co.uk/wp-content/uploads/2018/03/twitter.jpg
225
225
Harold Sterk
https://www.sterksystems.co.uk/wp-content/uploads/2017/11/Sterk-Systems.png
Harold Sterk
2014-04-14 00:00:00
2014-04-14 00:00:00
Access Industry on Twitter