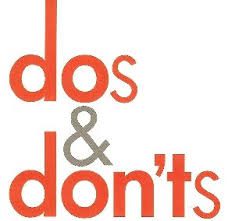 Whether making some improvements to your home or working at
height on a job, ladders are essential for a variety of
purposes.
However they can also be a deadly risk if you fail to use them
sensibly. Over half of the work-related injuries in the
UK are caused by slips, trips and falls, with the most falls
occuring in the construction industry. Yet the vast majority could
have been prevented if the necessary precautions had been
taken.
So don't make a silly mistake, follow Sterk System's essential
do's and don'ts of ladders to stay safe when working at height.
DO's
Always have at least three points of contact when holding the
ladder when climbing or at height. Whether using two feet and one
hand or vice versa, it's important to keep good grip of the ladder
to maintain stability.
Wear non-slip footwear and check that the ladder itself is on a
stable and solid base.
Choose a ladder of appropriate build and height for your
requirements to avoid dangerous situations.
Make sure that the area is clear of any risks such as doorways
or powerlines.
DON'Ts
Carry things whilst climbing up and down the ladder. Either
wear a belt that can carry your tools or use a pulley system to
bring up the necessary equipment.
Use a ladder in extreme weather such as heavy winds and rain,
as this could make conditions dangerous.
Place the ladder on anything other than solid ground.
Use a damaged or broken ladder that has faulty rungs and
structure. This could collapse under the pressure and cause a fatal
accident.
Allow more than one person on the ladder at a time. This could
not only exceed its maximum weight but also put both people at
risk.
Beyond the above do's and don'ts of working at height, investing
in a quality new ladder for your project can ensure that you have
the suitable equipment for the job. Sterk Systems provides a wide
range of designs, including trade ladders, roofing ladders, extension ladders
and more for all purposes, so browse our
website to find the right type for your requirements.
https://www.sterksystems.co.uk/wp-content/uploads/2018/03/do-dont-sterk.jpg
221
228
Harold Sterk
https://www.sterksystems.co.uk/wp-content/uploads/2017/11/Sterk-Systems.png
Harold Sterk
2014-07-09 15:00:00
2014-07-09 15:00:00
Sterk's Do's and Don'ts for Ladder safety