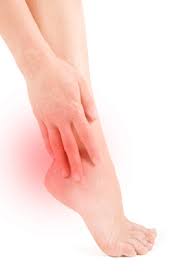 Working at height carries inherent
risks, and we would all do well to remember the potential pitfalls.
A Stockport based company has been
fined after a worker was injured falling on site. Solutions SK
Ltd was fined £7,000 after a worker suffered a broken heel falling
from a ladder while installing the cabling
needed for an alarm system.
Flight
Risks
The man was descending a ladder when it
slipped and started to fall. The worker tried to jump clear from
the falling ladder but landed badly, fracturing a heel in the
process. He was unable to work for a total of six months. The
incident took place on the 26th September 2013 and was investigated
by the Health and Safety Executive.
During the investigation the HSE found
that Solutions SK Ltd had failed to assess the risks of working at
height on the site and therefore the associated work at height had
not been properly planned, and no appropriate procedures had been
put in place.
The decision was then taken to
prosecute.
A Serious
Issue
The issue was brought before the
Macclesfield Magistrates' Court on the 7th April. Solutions SK Ltd
pleaded guilty to the breaching of Regulation 4(1)(a) of the Work at Height Regulations 2005. In addition
to a fine of £7,000, Solutions SK Ltd was ordered to pay costs of
£870.50
The Health and Safety Executive ensures
that workplaces across Britain are safe. Their website is full of
information about how employees are to be protected by their
employers while working at height. For more details visit www.hse.gov.uk/work-at-height/
target="_blank"
Make sure you and the people you work
with stay safe when working at height!
https://www.sterksystems.co.uk/wp-content/uploads/2018/03/heel-injury-sterk.jpg
275
183
Harold Sterk
https://www.sterksystems.co.uk/wp-content/uploads/2017/11/Sterk-Systems.png
Harold Sterk
2015-06-24 14:00:00
2015-06-24 14:00:00
Stockport Company Fined Following Fall