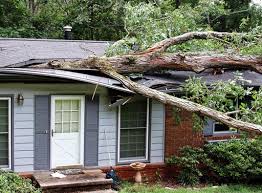 Tips for Temporary Roofing Systems
As the winter weather starts to creep in, the demand for
temporary roofing systems is going through the roof (excuse the
pun).
But by considering a few key points up front, you can make
sure you get the best protection possible.
1. The Shape
The span and shape of the roofing system is
key.
But don't just think about the coverage you want today,
consider your needs for the entire project. Set up the right shape
of protection at the outset and there will be no unwelcome breaks
in work schedule to amend the covering.
2. The Type
Whether you choose a mono pitch or duo pitch temporary
roof is going to depend on your budget and the type of scaffolding
being used as well as the level of cover required. Also, it is
going to depend on how big the area you want to cover.
Usually mono pitch covers will have a longer reach and are
much more suited to larger areas. But duo-pitch covers provide
greater protection when the elements really start to go against
you.
3. The Existing Structure
Obviously the type of temporary roofing system you choose
is affected by any scaffolding or structures already in place. If
you have a preference, talk to the scaffold design engineer up
front, reducing any possible delays or setbacks later
on.
4. The Support
Whether you are facing light drizzle, thundering showers
or heavy snow will not only influence the type of covering used but
also the supports required.
For large areas where hail or snow is expected, a tension
cable or tension bars will increase the strength of the cover but
also impact on the overall need for lacing tubes and bracing
frames.
The greatest benefit of any weather
protection system has to be its ability to let you
carry on working even when the weather is bad. And with the Great
British weather seeming to get wetter and wetter, try working
without a temporary roofing system, and you could be left with long
delays and escalating costs.
But by making the right choices up front, you can maximise
work hours and keep every job to budget.
https://www.sterksystems.co.uk/wp-content/uploads/2018/03/temporary-roofing-systems.jpg
193
262
Harold Sterk
https://www.sterksystems.co.uk/wp-content/uploads/2017/11/Sterk-Systems.png
Harold Sterk
2014-12-03 10:30:00
2014-12-03 10:30:00
Tips for Temporary Roofing Systems