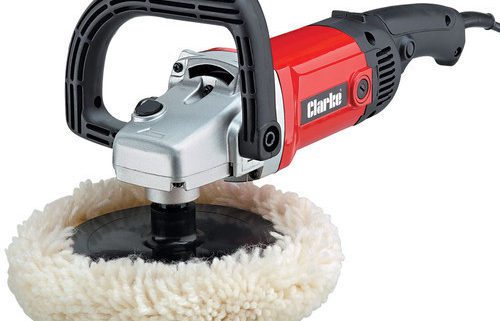 Clarke Tools
Clarke Tools have become one of Britain's best known tool brands since being established in 1969. Clarke's range of hand and power tools perfectly complement Sterk Systems' range of ladders, mobile scaffold towers and bridging systems.
Our Clarke range includes:
Clarke 16" scroll saw, Clarke ½" Swivel Head Rapid Ratchet Wrench, Clarke 10 Piece Wad Punch Set, Clarke 1200W Sander/Polisher, Clarke 199 Piece DIY Tool Kit with Cantilever Tool Box, Clarke 240V Electric Impact Wrench, Clarke 3/8" and ½" Drive Telescopic Ratchets, Clarke 30 Piece Titanium Coated Drill Bit Set, Clarke 40 Piece Rotary Tool Kit, Clarke 43 Piece Air Tool Kit, Clarke Air Punch and Flange Joggler, Clarke Air Stapler Gun, Clarke Bandit IV 8 Litre Air Compressor with Air Gun Kit, Clarke Bench Drill Press, Clarke Double Headed Metal Nibbler, Clarke Drill Stand with Vice, Clarke Glue Gun Kit, Clarke Hippo Submersible Water Pump, Clarke Jumpstart 4000, Clarke Jumpstart 900, Clarke Jumpstart 910, Clarke Metalwork Fixed Bench Vice – 100mm Depth, Clarke Metalwork, Fixed Bench Vice – 125mm Depth, Clarke Multipurpose Sharpening Tool, Clarke Needle Scaler and Hammer Kit, Clarke Pointing Gun and Scoop Set, Clarke Rotary Soil Sieve. Clarke Wooden Dolly Truck, Clarke Wooden Machinist's Tool Chest, Zarges K470 Aluminium Case
All these Clarke products come with FREE DELIVERY.
Our Clarke tools range is constantly expanding. The demand for these economical, high quality tools is growing all the time so check our website frequently to find new additions to the range. Alternatively call us on 0845 257 0235 for advice or to check availability.
Clarke's affordable range of hand and power tools are for professionals, DIYers and hobbyists alike. Whatever your requirement, Clarke have the tools you need for the tasks in hand. Open an account with Sterk Systems now to ensure access to the tools you need for your work or project.
Display 30 Products per page