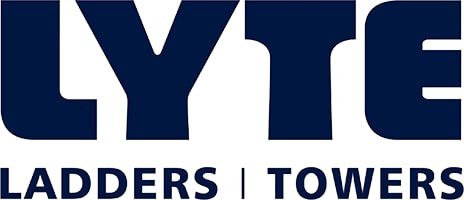 Lyte

Branded Products
Having sold access equipment for 75 years, Lyte is a familiar face in the trade and industrial sectors, both in the UK and overseas. They are held in high regard for their creative product designs which make no compromise on quality and safety. With Lyte, you can be confident in finding access equipment that suits your needs, from low-level jobs that are just out of reach, to trickier jobs requiring scaffold towers. Browse our broad collection of Lyte products below to find your perfect access solution, at a fair price.
All Sterk Systems' products conform to EU and UK specifications so you know you are looking after your team while staying within H&S guidelines.</strong >
3 Way Combination Ladder. A popular product that can be used as an extension, stairway, or step ladder.
Telescopic Combination Step Ladder. A robust and versatile ladder with telescopic legs. Available in 3 sizes.
Fibreglass Swingback Step Ladder. A classic range of reliable fibreglass ladders. Available in 6 sizes.
Hop Up Work Platform. An ideal solution to low-level access tasks. Available in two sizes.
5 Way Ladder Scaffold System. A mobile work platform with a variety of positions for different jobs.