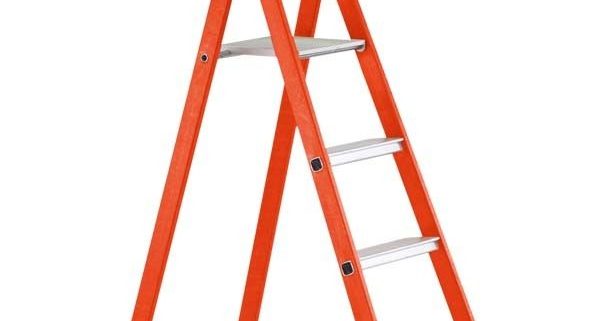 Fibreglass Step Ladders
Choosing a set of fibreglass steps is essential if you are going to be working with electricity. Available in sizes ranging from 1m to 2.7m there's sure to be some fibreglass steps that just suit your needs. Designed with the easily recognisable bright yellow or green uprights the fibreglass steps make an attractive choice.
Take the Catwalk 200 fibreglass steps from Youngman as an example. Available in two sizes of 4 or 6 treads they even feature an integral tool tray on the top platform with a non-slip surface and specially designed holes for screwdrivers, paintbrushes and other tools. These fibreglass steps are non-conductive up to 30,000volts and have slip resistant treads and feet to ensure your safety at work. Fibreglass platform steps with a large standing platform are also available for those jobs were you will be working higher and longer.
Order your fibreglass steps online today for free UK delivery and great customer service. Or call our helpline for any questions you have on which fibreglass steps will suit you best.
Display 30 Products per page