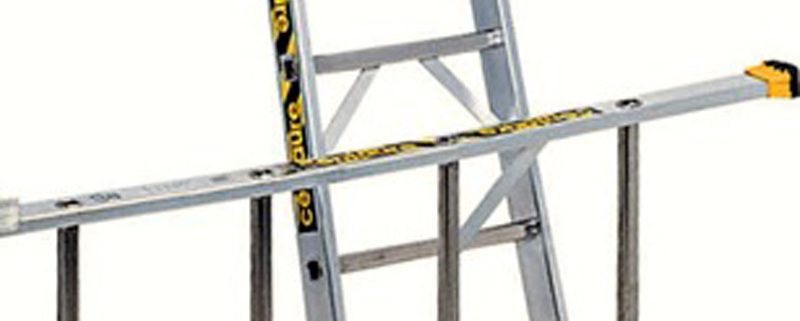 Featured Ladders for Window Cleaners
Ladders traditionally have parallel uprights but this not the case with the Window Cleaner's Ladders which taper off to a neat point at the top. Designed in such a way that the top of the ladder can fully rest on the window frame alone, these Window Cleaner's Ladders are definitley worth a look!
Whether you out there cleaning your own windows, or if this is the way you make your living, choosing the right window cleaner's ladder is an important decision. Consider the Unique 3 Section window cleaner's ladder newly available from Centaure. Its design means that you get a single, 2 section and a 3 section ladder in one.
If it's a timber window cleaner's ladder you are after we recommend that Monarch range from Titan. These sturdy ladders have nice varnished sides and feature window protection blocks. They come in three sizes ranging from 11 – 16 rungs so just choose the Window Cleaner's Ladder that suits you best.
If you need any help with your choice call our sales number and we'll be more than happy to help
Display 30 Products per page