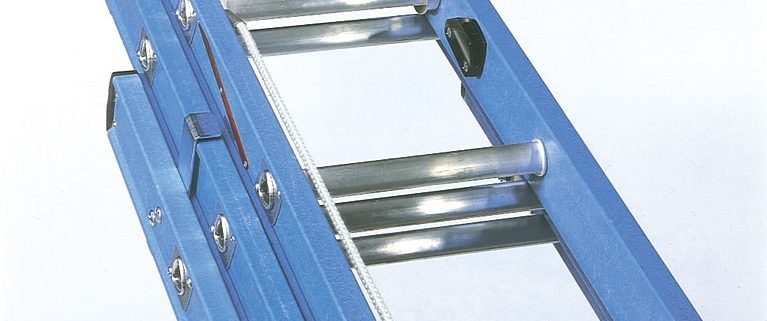 Fibreglass Ladders
Working on ladders can be hazardous but add electricity to the mix and the risk increases. That's where Fibreglass Ladders or GRP ladders come into play. Whilst providing the safe access you need they are non-conductive up to 35,000 volts making sure you're protected from electric shocks.
Take the Catwalk S200 fibreglass ladder as an example. Rigorously tested to current EN 131 standards this double ladder has a closed height of just over 3m and can bring you up to a working height of 5.16m. Featuring non slip swivel feet its design has been especially developed with safety in mind.
Sterk Systems are also proud to stock the Titan F580 Fibreglass ladder. Rope operated this ladder is available in 6 sizes and features large 'D' shape rungs which, in the unlikely event that they are damaged, can be factory replaced saving you the cost of buying a whole new fibreglass ladder.
Order online for free delivery anywhere on the UK mainland or call our sales office and we will answer any questions you might have. Don't take the risk when working with electricity – make sure you choose a fibreglass ladder.
Display 30 Products per page