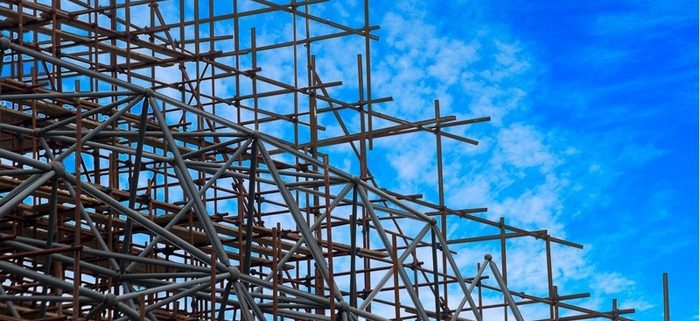 Eyesore Scaffolding Months Late
What happens when scaffolding that was
supposed to be in place for six weeks… is still there six months
later? According to some business owners in Dundee, the slow
strangulation of surrounding businesses.
A B-listed building in Dock Street,
Dundee, was covered in scaffolding poles and netting in January in
order to carry out roof repairs and a survey. That work has been
completed, but the building remains shrouded
while a number of windows are replaced.
Affecting Business
However, the significant delay in the
removal of the scaffolding has been affecting local businesses.
Forced to display 'Business as Usual' signs in order to reassure
potential customers, local patience is wearing thin after the long
delay; affected businesses are complaining of falling income and
demanding further action to tackle the problem.
The scaffolding has been called "a
total eyesore" by local business owner Lynne Duffus, who also
claimed that the scaffolding was "certainly a factor" in local
businesses closing.
Mixed Response
Response from the firms involved in the
project has been varied. Whiteburn Projects, the company in charge
of the building, declined to comment on the matter. However,
Hillcrest Housing, who are responsible for the scaffolding,
commented that the listed nature of the building demands that the
windows are replaced on a 'like for like' basis, which is the
reason for the prolonged delay.
Dundee City Council also weighed in,
commenting that the scaffolding was in line with city policies on
the matter. Do you live in Dundee – or have you seen this eyesore?
Let us know your comments below.
https://www.sterksystems.co.uk/wp-content/uploads/2018/03/eyesore.jpg
360
700
Harold Sterk
https://www.sterksystems.co.uk/wp-content/uploads/2017/11/Sterk-Systems.png
Harold Sterk
2015-07-08 10:00:00
2015-07-08 10:00:00
Eyesore Scaffolding Months Late