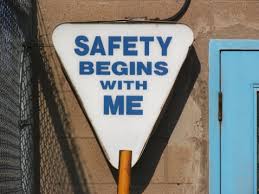 Good News! HSE Reports Fall in Major Workplace
Injuries
Figures released by the Health and Safety Executive (HSE) in October
2013 found an 11% drop in major injuries within the
workplace from 2011-2012. Major injuries, such as amputations and
burns, fatal injuries and workplace related illness and injuries
all fell over the past year.
Fatal Injury Rates Fall
Between April 2012 and March 2013, 148
workers were fatally injured, down from 171 workers during
2011-2012. During the previous five years, on average, 181 workers
were fatally injured each year..
Figures released in 2010 (the most recent
available statistics across the whole of the EU) found that
workplace related fatal injuries in the UK were 0.71 in 100,000,
the third lowest figure within the EU.
Workplace Injury Cost To Society
Falls
Figures show that major workplace injuries,
such as amputation, burns and fractures fell from 22,094 in
2011-2012 to 19,707 in 2012-2013, a drop of 11%. From 2010-2011,
the workplace injury and illness cost to society, excluding
workplace-related cancers, was £13.8 billion – compared to £16.3
billion in 2006-2007. Both figures were calculated at 2011 rates of
inflation.
HSE Chair Says "Still Too Many
Deaths"
Although the findings show that workplace
injuries and fatal injuries are down, the chair of HSE Judith
Hackitt says, "We still see too many deaths and injuries occur in
the workplace many of which could have been prevented through
simple safety measures. Getting this right is the key to ensuring
that everyone can make it home safely at the end of their working
day."
Construction Sites Still
Unsafe
Despite this drop in workplace accidents and
deaths, figures released by HSE in September showed that nearly half of construction sites visited
during a month-long safety drive failed basic safety checks.
Although accidents and deaths may occur less frequently, safety on
construction sites needs to improve to ensure that workers are
adequately protected.
The Right Tools
When working at height, it is imperative that construction sites
and other high risk sectors provide workers with the right
equipment in order to reduce the risk of accidents, falls and fatal
injury. Sterk Systems offers a range of trade mobile
towers, DIY scaffolding, ladders and ladder accessories,
which provide a safe and stable working environment at a variety of
heights. We believe safety is paramount and here at Sterk Systems
we are passionate about providing workers with the environment they
need in order to perform their tasks adequately and safely.
Call us today on 0845 2570235 and see what we can offer you
🙂
https://www.sterksystems.co.uk/wp-content/uploads/2018/03/safety-begins-with-me-sterk.jpg
194
259
Harold Sterk
https://www.sterksystems.co.uk/wp-content/uploads/2017/11/Sterk-Systems.png
Harold Sterk
2013-11-20 12:00:00
2013-11-20 12:00:00
HSE Another day another fall ... this time a good one