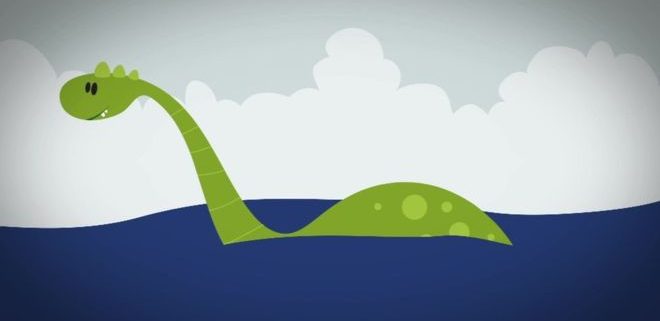 Loch Ness: Castle Scaffolding Open To
Public
Urquhart Castle gives a unique vantage point
which overlooks Scotland's world famous Loch Ness. The public will
now have an even better view of the loch, thanks to the scaffolding
erected as part of conservation work which is being carried out on
the castle.
The castle is one of Scotland's most visited
tourist attractions, with almost 350,000 visiting the site in 2015.
The 13th century structure, which is owned by Historic Scotland,
needs constant maintenance.
The "Insight Tour" will be led by the site's
conservation architect and will allow visitors access to areas
which were previously out of bounds, giving them the chance to
watch expert stonemasons working at height on the Grant Tower.
Something In The
Water…?
As this will involve climbing up the
scaffolding around the castle, visitors are being asked to come
prepared, though safety clothing will be provided. With sightings
of the Loch Ness Monster at their highest in a
decade, visitors might even catch a glimpse of the monster
itself!
Historic Environment Scotland's district
architect, Stephen Watt, said:
"Anybody who has ever visited Urquhart Castle
will have been knocked out by its incredible location and great
views, situated right on the banks of Loch Ness.
"This is a very rare chance for members of
the public to see the work, and I would encourage people to buy
tickets while they're still available."
During its 500 years as a medieval fortress,
Urquhart Castle, which was once one of Scotland's largest, has had
a long and bloody history.
In 1296, King Edward I of England invaded
Scotland, and the castle fell into the hands of the southerners,
before being reclaimed by the Scots. It was subsequently lost
again.
The castle later figured prominently in the
Scots' struggle for independence, and came under the control of
Robert the Bruce, after he became King of Scots in 1306. During the
1400s and 1500s, the castle was repeatedly raided by the ambitious
MacDonald, Lord of the Isles.
Tickets are available to buy from the Historic Scotland website.
https://www.sterksystems.co.uk/wp-content/uploads/2018/03/89213983_89213982.jpg
371
660
Harold Sterk
https://www.sterksystems.co.uk/wp-content/uploads/2017/11/Sterk-Systems.png
Harold Sterk
2016-03-23 10:00:00
2016-03-23 10:00:00
Loch Ness: Castle Scaffolding Open To Public