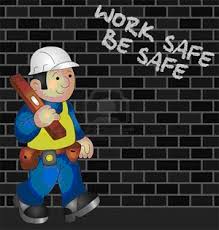 Working at height is a risk present in many trades, and
something which should not be undertaken lightly. While it can be
tempting to make a temporary platform from whatever ladders and
planks are to hand, or to quickly build a temporary scaffold tower,
unsafe raised structures can cost lives.
Scaffolding structures need to be planned and built by skilled
and qualified persons, who are trained in the importance of
scaffolding safety. A proper Risk Assessment should always be
carried out and most importantly implemented by a qualified
person.
Lincolnshire Man Falls From Unguarded
Scaffolding
In February 2010, Justin Gillman of Boston,
Lincolnshire, died when he fell backwards from unsafe
scaffolding he and a colleague had erected. Peter Tute, site
manager for Chestnut Homes Ltd, instructed Gillman and a colleague
to extend scaffolding around the side of a terrace of residential
properties.
Tute provided no instruction on how this was
to be carried out, and neither Gillman or his colleague had
sufficient experience or training to complete the work safely. The
day before the accident, Tute inspected the scaffolding and deemed
it safe, despite it being at a different level to the existing
scaffolding, and missing a guard rail. An HSE inspector later
declared the scaffolding not fit for purpose.
Gillman was fatally injured when he fell
backwards off the unsafe scaffolding, from an area without a guard
rail, and the 80 bricks he was transporting fell on top of him.
In a similar incident, Peter Winchurch, 68,
died in 2009 when he fell from unsafe scaffolding while working for
Transition Rehabilitation Units of Haydock.
Right Equipment, Right
Training
These tragic cases highlight not only the
need for the correct working at height
equipment, but also the importance of training workers to erect
scaffolding and towers correctly, and use ladders and platforms as they were
intended. Training courses are available through PASMA and indeed the CISRS has
made a one day scaffolders training course obligatory, you can read
more about this in our previous
blog.
Sterk Systems Offers Working At
Height Solutions
It is vital that the correct equipment is
used when working at height. Here at Sterk Systems we stock a bridging system
to create a raised platform over an obstacle, such as a
conservatory, which eliminates the risk of a worker leaning over on
a ladder to reach awkward areas.
We also offer a range of mobile
scaffold towers, which create a much safer working environment
than the top of a ladder, and are suitable for trade or domestic
use.
Call us today on 0845 2570253 for more
details. Stay safe.
https://www.sterksystems.co.uk/wp-content/uploads/2018/03/work-safe-be-safe.jpg
230
219
Harold Sterk
https://www.sterksystems.co.uk/wp-content/uploads/2017/11/Sterk-Systems.png
Harold Sterk
2013-10-11 13:00:00
2013-10-11 13:00:00
Unsafe Scaffolding Structures Cost Lives | Safety at Height | HSE