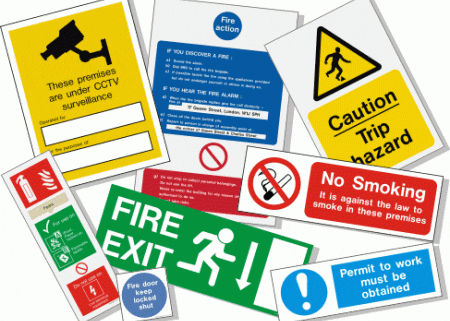 Leading thinkers in the health and safety world gathered
at the University of Salford last week for the Future of Health and
Safety Conference 2015.
With health and safety legislation the
subject of much moaning and groaning in companies across the UK, a
major focus of the conference was on making health and safety work
for employees as well as businesses.
Bureaucracy Versus
Standards
The conference was opened by Judith
Hackitt CBE, Chair of the Board, Health and Safety Executive (HSE),
who set out the government's vision for reducing unnecessary health
and safety regulations while still protecting businesses, employees
and the public. Delegates then listened to a wide variety of
experts setting out best practice, research, case studies and
innovations, all designed to reduce the bureaucracy burden without
compromising safety standards.
Much useful work has already been done
in this area. In 2011, the
Lofstedt Report made wide ranging
recommendations, leading to the removal of more than 20 regulations
and the simplification of others. An interim
government progress report, released at the
end of 2013, showed that reform is on the way, but is it coming
quickly enough?
Simplifying Working at
Height
In January 2014, simplified
working at height regulations were published by
HSE, but the underlying legislation remained unchanged. Judith
Hackitt acknowledged at the time that "It's important to get
working at height right," and insisted that the new guidance would
help firms to comply with their legal health and safety
responsibilities.
This week's conference highlighted
improved training and improved communication between employers and
employees as key in the better implementation of safety standards.
Technology also has a role to play here, in simplifying and
standardising procedures.
At Sterk Systems, we're firm believers
in the importance of working at height regulations and standards,
but it's understandable that businesses all too easily become
confused or frustrated in trying to navigate the minefield of
H&S regulations. Anything which makes staying safe easier is to
be welcomed, and we will watch with interest to see how the ideas
of this week's conference can be implemented.
https://www.sterksystems.co.uk/wp-content/uploads/2018/03/health-and-safety.gif
334
450
Harold Sterk
https://www.sterksystems.co.uk/wp-content/uploads/2017/11/Sterk-Systems.png
Harold Sterk
2015-03-11 10:00:00
2018-03-12 21:29:02
What Does the Future Hold for Health and Safety Regulations?